MORTGAGES - THE MAGIC OF PREPAYMENT
The ability to prepay a portion of a closed mortgage is one of the most important features of a mortgage. This option can be useful both for people who may be able to pay more towards their mortgage periodically and for those who may need to get out of a closed mortgage early.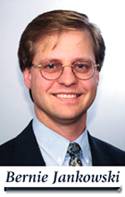 The savings of interest on the overall loan when prepayments are made are amazing. The magic of compound interest makes every dollar of prepayment work double triple and overtime. For example, the cost of a $40,000 mortgage at 12% over 35 years is about $167,000.00. During the first five years the borrower will have paid about 24,000.00 but only about $600.00 towards principal. It will take 29 years for the principal portion to equal the interest portion. If the same borrower were to add $20 per month the cumulative savings would be about $48,000.00. Less time spent paying off your mortgage means less interest paid.
Most people that make prepayments save their money through the year and then make a payment once a year on the anniversary of the interest adjustment date. This is an excellent way of accelerating the day when your mortgage is paid off but it may even make sense in some circumstances to borrow money to make these payments. Let's take our $40,000 mortgage again, and assume that you will borrow $1000 at 15% each year (which you will pay off in 12 months) to pay out the 12% mortgage. By doing this you will have accelerated payment by 21 years and reduced the cost of the mortgage, even with borrowing costs, almost in half.
In these days of complicated financial options I recommend that you consult a Registered Financial Planner (an R.F.P.) in order to determine which course of action is best for you.
What if you do not have any money to make these extra payments? The right of prepayment is still a very important option when it comes time pay out the mortgage. Most closed mortgages these days state that you only have the right to pay out the mortgage on the maturity date and that if you want to pay it out earlier you must pay a penalty. Usually this penalty is based on the difference in the rate of your mortgage and of the current rate for a mortgage which has a term the same as that term left on your mortgage. For example, if you have a five year mortgage at 10% with three years left on the term, and the current rate for a three year mortgage is 6.5%, then the penalty will be based on the difference being 3.5%.
If your mortgage has the right to prepayment, this prepayment can be insisted upon by your lawyer (it is not done automatically) to reduce the penalty. What your lawyer will be doing is to use the funds from your sale to first pay the prepayment allowed, and then to pay off the rest of the mortgage with the agreed upon penalty. The difference between a mortgage which does not have this option and one which has a 15% prepayment option can be thousands of dollars.
Remember that every situation is different and if you have any concern about your rights in a particular situation, you should consult your lawyer.
Bernie Jankowski practices real estate, corporate and estates law in Barrie, Ontario. If you have questions about this article or real estate law in general, write to That's The Law, c/o Toronto Sun, 333 King St. E., Toronto, M5A 3X5.


Contact Me
Bernie Jankowski
Barrister, Solicitor & Notary Public

48 Alliance Blvd., Suite B1,
Barrie, Ontario, Canada,
L4M 5K3
Phone: (705) 735-6975
Facsimile: (705) 735-4977
Email: bernie@bjankowski.com
---
About Us | Articles | More Information | Links | Home