The New Land Transfer Tax Legislation is Not Yet Law. What does this mean for you?
Not that long ago I wrote about good news for first time buyers of new homes. I am referring of course to the extension of the land transfer tax rebate program. But although Finance Minister Ernie Eves made the announcement on May 4, 1999, the legislation has not yet been enacted.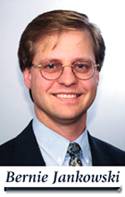 That means that even if you qualify for the rebate as a result of that announcement, you may have to pay the tax on closing and then apply for the rebate!
Let's recap briefly. The program has
First time buyers of newly constructed homes may still, in most cases, continue to claim the refund by filing the refund affidavit at the land registry office at the time of registration PROVIDED THAT they entered into the agreement of purchase and sale on or before March 31, 1999.
If the agreement was entered into after March 31, 1999 the new legislation will apply and you will get a rebate of the tax, eventually. As a result of the new legislation having not been enacted, as of the time of writing this article Land Registrars have been instructed to collect the land transfer tax at the time of registration; the day of closing!
It may be that the amendment to the legislation will be passed quickly but in the interim you will have to pay the land transfer tax and apply for your money back later. This may not have affected many purchasers up to now because typically the agreement for a home closing today was entered into before April 1, 1999 but many agreements have been signed since then and these deals will close in the near future!
If you expect a land transfer tax rebate but signed your agreement after March 31, 1999 you should contact your lawyer.
Bernie Jankowski practices real estate, corporate and estates law in Barrie, Ontario. If you have questions about this article or real estate law in general, write to That's The Law, c/o Toronto Sun, 333 King St. E., Toronto, M5A 3X5.


Contact Me
Bernie Jankowski
Barrister, Solicitor & Notary Public

48 Alliance Blvd., Suite B1,
Barrie, Ontario, Canada,
L4M 5K3
Phone: (705) 735-6975
Facsimile: (705) 735-4977
Email: bernie@bjankowski.com
---
About Us | Articles | More Information | Links | Home