The Ontario Home Ownership Savings Plan

The Ontario Home Ownership Savings Plan (OHOSP) has not been in the news for some time. There are still some people who will get a Land Transfer Tax rebate from this program as long as they act by December 31, 1999.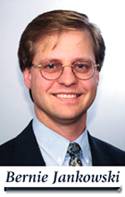 The OHOSP was a program popular in the early 1990's. Prospective homeowners could put money into such a plan and receive an income tax benefit if they qualified. Later they could apply for a rebate of the land transfer tax which they paid on the closing of their home purchase, if they qualified. The rules were lengthy but for many people it was a way to save a lot of money.

The program was to have ended on December 31, 1993 but then the Finance Minister at the time, Floyd Laughren, announced that the program was to be extended indefinitely. That meant that one could open a plan, contribute into it and claim an income tax benefit. You can make contributions for five consecutive years, and the plan must be closed and a home purchased by the end of the 7th year. So if you opened a plan in July of 1995, you must purchase a home and close the plan by December 31, 2001.

The Land Transfer Tax program that refunded eligible home buyers' land transfer tax was not continued.

For people who had an OHOSP prior to January 1, 1994, the rules regarding the tax rebate remained the same. All dates for plans opened before January 1, 1994 still apply and the plan must be closed and a home purchased by December 31, 1999.

If you have an OHOSP account and think that it qualifies you for the land transfer tax rebate, you owe it to yourself to look into your eligibility.


The Land Transfer Tax Refund to First Time Home Buyers of Newly Constructed Homes Update

If you are a first time buyers who signed an agreements of purchase and sale after March 31, 1999 then your period of limbo continues. I have written in past articles that the legislative amendments for the extension of the land transfer tax rebate have not yet been enacted. That means that unless the legislation is passed before your deal closes, you will have to pay the tax and later apply for a rebate. The official word from the Ministry is that the legislation will be passed early in the Fall sitting. There is however no date set and if you find yourself in this situation you should speak with your lawyer.


Bernie Jankowski practices real estate, corporate and estates law in Barrie, Ontario. If you have questions about this article or real estate law in general, write to That's The Law, c/o Toronto Sun, 333 King St. E., Toronto, M5A 3X5.


Contact Me
Bernie Jankowski
Barrister, Solicitor & Notary Public

48 Alliance Blvd., Suite B1,
Barrie, Ontario, Canada,
L4M 5K3
Phone: (705) 735-6975
Facsimile: (705) 735-4977
Email: bernie@bjankowski.com
---
About Us | Articles | More Information | Links | Home