THE ROLE OF A HOME INSPECTOR IN YOUR PURCHASE
One of the good things about being a lawyer is that you get to meet a lot of interesting people. Home inspectors are not only interesting, but can provide you with invaluable information about the home that you are about to buy.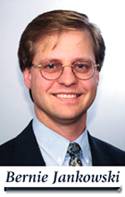 The role of the inspector is to confirm that a home is structurally sound, does not contain toxic substances, meets the building code and has functional environmental control mechanisms (like the homes furnace or air conditioning).
Some of the more common problems found by inspectors are that supporting members of the roof and of each floor have been deteriorated by age or pest, and that there are leaks in the basement. The most common toxic substance found in homes is Urea Formaldehyde Foam Insulation (UFFI) which tests have shown can cause cancer. At one time this was a very common insulation.
Inspectors can also determine if a certain condition in the home, which you perceive as a potential structural problem, is actually not related to structure and is not a safety risk. Your inspector will explain not just how much it will cost to repair a basement crack but also when the crack is not a concern.
The Inspector is also a valuable tool for the new homeowner. Although it is not necessary for a purchaser of a new home to have an inspector along during the Ontario New Home Warranty Program inspection, some purchasers find it a great comfort. Perhaps more importantly an inspection by a qualified inspector just prior to the end of the warranty can help you to make a valid claim against the builder on an item you may have missed.
Who is a qualified home inspector? The best answer to that question is an inspector who is part of the professional association called the Canadian Association of Home Inspectors. Normally an inspector who is a member will show his credentials; however, if you are unsure, this organization can be contacted for an official reference. You should also check the inspector's references, and perhaps even call one of their former clients.
Ask your potential inspectors directly the length of time that they have been in business, who is on their client list and whether they give a written report. You should also ask how long will it take and how much will it cost. An inspection often takes three hours or more to do properly and you should know what the total cost would be. I am told that the average cost of a full inspection is $250 plus taxes.
You might also ask whether they make repairs themselves. Some people consider this to be a conflict because the inspector makes money not just on the spotting of problems but on the fixing of them.
The home inspector is an interesting person and your investment in their report could save you many problems later.
Remember that every situation is different and if you have any concern about your rights in a particular situation, you should contact your lawyer.
Bernie Jankowski practices real estate, corporate and estates law with the Barrie law firm of Oatley, Purser. If you have questions about this article or real estate law in general, write to That's The Law, c/o Toronto Sun, 333 King St. E., Toronto, M5A 3X5.

Contact Me
Bernie Jankowski
Barrister, Solicitor & Notary Public

48 Alliance Blvd., Suite B1,
Barrie, Ontario, Canada,
L4M 5K3
Phone: (705) 735-6975
Facsimile: (705) 735-4977
Email: bernie@bjankowski.com
---
About Us | Articles | More Information | Links | Home