Transfer Rebate Program 1999
A few months ago I wrote about the Land Transfer Tax Rebate program. This article will deal remind you that this program has not yet been extended and will therefore not be available for transactions entered into after the end of this month. Let me explain.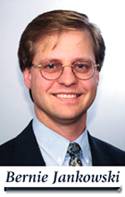 Land Transfer Tax is a fee which is payable at the time that the transfer into your name is registered. The amount of the tax varies with the value of the property but for first time buyers of newly constructed homes there is a rebate program in place. FOR NOW.
The rebate program was created for one year as an incentive for buyers and to boost the economy. The program worked so well that it was extended for a further year and last year Finance Minister Ernie Eaves extended the program again to include 1999.
There is no word yet if the program will be extended again and so we have to assume that it will end this year. That means that in order to qualify you must enter into an agreement of purchase and sale BEFORE THE END OF THE MONTH OF MARCH! The agreement must also be completed on or before December 31, 1999.
In order to qualify for this rebate you must also be a first time buyer. You are a first time buyer if you have never owned a property anywhere in the world and you are now at least 18 years old. If you are married and one spouse has owned a property and the other has not, it may still be possible to get a rebate. If the spouse who has owned property in the past disposed of it prior to the spousal relationship, then the first time buyer spouse may claim the entire rebate. If either spouse owned property during the spousal relationship, even if they have since sold the property, neither spouse is eligible for the rebate.
How much is it worth? If you purchase a home worth $150,000 you save $1,225. The ceiling for the program is a purchase price of $200,000 and therefore the maximum savings is $1,725. That is a lot of money and I know that many of my clients will be very pleased to avail themselves of this, one of the few remaining tax breaks for the ordinary person.
If you are buying a new home as a first time buyer you owe it to yourself to try to get this rebate. If you have any questions about whether or not you qualify for the rebate you should speak with your lawyer. If you are eligible, your lawyer will prepare the documentation required to obtain this rebate.
Bernie Jankowski practices real estate, corporate and estates law in Barrie, Ontario. If you have questions about this article or real estate law in general, write to That's The Law, c/o Toronto Sun, 333 King St. E., Toronto, M5A 3X5.

Contact Me
Bernie Jankowski
Barrister, Solicitor & Notary Public

48 Alliance Blvd., Suite B1,
Barrie, Ontario, Canada,
L4M 5K3
Phone: (705) 735-6975
Facsimile: (705) 735-4977
Email: bernie@bjankowski.com
---
About Us | Articles | More Information | Links | Home