CLOSING DATE DELAYS
Most of southern Ontario has now recovered from the building trade strikes of 1998. If you had a closing date during the strike you will remember well how your builder extended the closing date because they could not complete your home. Some of the people I have spoken with wonder when exactly a builder can extend the date of closing.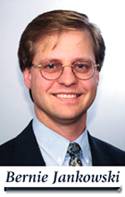 The power to extend a closing date comes from the agreement of purchase and sale, and from the Ontario New Home Warranty Plan Act (the "Act"). The agreement contains a schedule, mandated by the Act, which states the rules about extensions and termination.
The schedule says that if additional time is needed by the builder for the construction of the dwelling the builder can extend the closing one or more times. These notices are to be made in writing and cannot exceed a total of 120 days. You should also know that the builder cannot extend the closing date at all if there is a specific agreement between purchaser and builder that the closing cannot be extended!
In the event that your agreement does not specifically state that no extensions are allowed, any builder anticipating a delay in the closing of no more than 15 days must notify the purchaser at least 35 days before the original closing date. If the delay is to be for more than 15 days, the builder must give 65 days notice.
The builder is also given a five-day grace period beyond which a builder who has not given proper notice will be required to compensate you for living expenses. There is a $100 per day, as well as $5,000 total, limit to any claim for compensation.
You should be aware that if a builder requires a delay of more than 120 days, the purchaser could terminate the agreement, provided they have not signed an agreement to extend!
What about the strike scenario? A builder is not bound by the same rules. There is no compensation payable if the delay is caused by events beyond the builder's control such as strikes, fires, floods or acts of God.
What does this mean for the new home purchaser? Please remember that the agreement of purchase and sale is a legal contract between the builder and you and should always be reviewed with your lawyer before signing. If you are asked to sign a document by a builder with regards to a delayed closing you may be giving up some of your rights.
Remember that every situation is different and if you have any concern about your rights as a homeowner or as a purchaser, you should consult your lawyer.
Bernie Jankowski practices real estate, corporate and estates law in Barrie, Ontario. If you have questions about this article or real estate law in general, write to That's The Law, c/o Toronto Sun, 333 King St. E., Toronto, M5A 3X5.

Contact Me
Bernie Jankowski
Barrister, Solicitor & Notary Public

48 Alliance Blvd., Suite B1,
Barrie, Ontario, Canada,
L4M 5K3
Phone: (705) 735-6975
Facsimile: (705) 735-4977
Email: bernie@bjankowski.com
---
About Us | Articles | More Information | Links | Home