Don't end up on the wrong end of a court decision
Curious things can happen in the legal world of real estate. Take the case of a vendor of land who found himself at the wrong end of a court decision, all because he cut trees down on his property.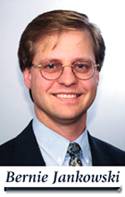 In this case the vendor had a wonderful piece of land for sale. The land had a stand of mature hardwood trees on it and soon attracted purchasers who no doubt imagined their dream home nestled among the trees.
The vendor and purchasers were soon ironing out an agreement of purchase and sale and shortly thereafter they had a firm agreement. The agreement was signed in October and the closing date was set for December.
Just prior to closing the purchasers revisited the property and discovered that many of the beautiful hardwood trees had been cut down. They were very disappointed to say the least and immediately contacted their lawyer. The lot was not the same lot as they had purchased. They were not sure that they wanted to close the deal but if they did close they wanted to be compensated for their "loss".
The issue was not resolved between the vendor and the purchaser and the matter went to trial. Justice Joseph Potts had two issues to decide. The first was a question of fact. Were the trees cut down before the agreement of purchase and sale was signed? Having decided this issue Mr Justice Potts had to decide if the purchasers were entitled to compensation.
The vendors claimed that the trees had been cut down before the agreement had been signed but the court had other evidence to the contrary and in the end decided in favour of the purchasers. That is to say the court believed the purchasers claim that the trees were cut down after the deal was made.
Mr. Justice Potts then went on to award the purchasers $14,600 plus interest and costs of the action. This money was intended to compensate the purchasers for the fact that they received less than they purchased.
The moral of the story once again is to speak to your lawyer if you are in doubt as to your legal rights in any situation. Only your lawyer is qualified to give you legal advice and if the vendors had visited their lawyer before cutting down the trees they could have saved themselves some grief and money.
Bernie Jankowski practices real estate, corporate and estates law in Barrie, Ontario. If you have questions about this article or real estate law in general, write to That's The Law, c/o Toronto Sun, 333 King St. E., Toronto, M5A 3X5.

Contact Me
Bernie Jankowski
Barrister, Solicitor & Notary Public

48 Alliance Blvd., Suite B1,
Barrie, Ontario, Canada,
L4M 5K3
Phone: (705) 735-6975
Facsimile: (705) 735-4977
Email: bernie@bjankowski.com
---
About Us | Articles | More Information | Links | Home