Now that you are a homeowner, you should do some estate planning

The preparation or updating of a will should be done soon after you purchase a home. Your new home is likely the largest accumulation of your assets and liabilities that you will ever have and in order that the benefit of the asset and the burden of the liabilities are dealt with according to your wishes, a properly drafted will is a necessity.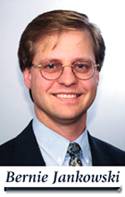 A will is a written document that describes how you want your assets disposed of on your death. The document will set out your wishes and give one or more people, called Trustees, the power to carry out those wishes.

The will can direct your Trustee to dispose of your property either directly or by way of a trust. In the direct approach a specific gift is given to a specific person or group of persons. An example of this would be Mr. Smith's gift of $10,000.00 to Georgian College, or Mrs. Smith's gift of her wedding ring to her daughter.

To dispose of your property by trust means that your assets are held by your Trustee, to be dealt with over time in the way that you want. This method is used to transfer assets to minors. The trustee can be instructed to hold the assets and pay the minor an "allowance" until the minor reaches a certain age, and then to transfer the assets.

Real Property can also be dealt with in this manner. For instance you may want your children to have the right to live in your home, but if they do not want to live there, the trustee can rent or sell the property. The sale money can then be held in trust for whatever payout schedule you wish.

Many people currently have wills that were not drafted by a lawyer, or are very old. These wills should be reviewed by your lawyer in order to determine if they are valid and recognizable by law, and to determine if your wishes are accurately and clearly described.

In the cases where there is no will, or the will is held to be invalid, the law prescribes how your assets are to be dealt with on your death. Since you have left no instructions on how to deal with your assets, the law will assume your intentions. Generally the policy is to give the assets to the closest relatives, but the gifts often do not accord with the specific and trust gifts that you had in mind. The assumption made by the law may be particularly "incorrect" in special circumstances such as a remarriage.


A will is a document that allows you to give the benefit of your life's work to those that you feel deserve it. Without a will your intentions will be guessed at, and litigation may follow if all the beneficiaries are not in agreement with the choices. Remember that you can always change your mind and have your will altered. If you have any questions concerning your will, or if you do not have a will, I strongly recommend that you see your lawyer and arrange to have one done for you. The peace of mind that this action will give you is worth the effort.

Remember that every situation is different and if you have any concern about your rights in a particular situation, you should consult your lawyer.

Bernie Jankowski practices real estate, corporate and estates law in Barrie, Ontario. If you have questions about this article or real estate law in general, write to That's The Law, c/o Toronto Sun, 333 King St. E., Toronto, M5A 3X5.


Contact Me
Bernie Jankowski
Barrister, Solicitor & Notary Public

48 Alliance Blvd., Suite B1,
Barrie, Ontario, Canada,
L4M 5K3
Phone: (705) 735-6975
Facsimile: (705) 735-4977
Email: bernie@bjankowski.com
---
About Us | Articles | More Information | Links | Home